Jeffrey Kiplinger
President & CEO at Averica Discovery Services
Speeding Discovery into Development
links
jeff.kiplinger@avericadiscovery.com
https://www.linkedin.com/in/jeffkiplinger
twitter:
@averica_feed
https://www.researchgate.net/profile/Jeffrey_Kiplinger/publications
Dr. Kiplinger has 25 years of experience in pharmaceutical and related industries, working extensively in the discovery and optimization of small molecule human and veterinary therapeutics.
From 2001 through 2007, Dr. Kiplinger consulted with a variety of discovery technology companies on the optimization of chemistry discovery process. Previously, he founded the Gilson Center for Integrated Discovery Technology (CIDT) as a partnership development center responsible for high-speed chemistry and analysis products.
From 1988 to 1998 at Pfizer, Dr. Kiplinger supported discovery chemistry activities by developing new applications for mass spectrometry and chromatography, in particular Open Access HPLC/MS and mass spectrometry-directed preparative chromatography.
Twenty-five years in scientific leadership positions with both small and large companies with an expertise in mass spectrometry and chromatography supporting Drug Discovery. Consulted extensively with emerging companies, expanding operations, academic incubators and research parks.
Founded three companies since 1998, including Averica Discovery Services (Worcester MA), a contract research firm for pharmaceutical discovery clients. Currently President and CEO of Averica.
Specialties:Analytical chemistry, analytical instrumentation, pharmaceutical discovery and development support, operations, strategic planning, contract management.
Experience
March 2007 – Present (8 years 7 months)
CRO to pharmaceutical discovery organizations. Provides specialty purification and characterization support, including chiral compound purification, for drug discovery projects.
Averica has built a proven track record in providing clients with a critical compound supply, both quickly and efficiently. In fact, we have a greater than 95% success rate with chiral separations and other challenging separations.
January 1998 – July 2007 (9 years 7 months)
Consultancy to small and mid-sized biopharmaceutical companies offering analytical chemistry support of drug discoveyr and development, as well as strategic input to expanding organizations.
December 1998 – January 2001 (2 years 2 months)
Created and managed Gilson's Center for Integrated Discovery Technology, CIDT; an applications and technology development center. Developed concept, designed and established new facility and business arm, hired staff, managed partnerships.
December 1988 – December 1998 (10 years 1 month)
Managed drug discovery support for chemistry research organization at Groton CT research headquarters. Developed new technologies for rapid analytical support and enablement of high speed discovery work.
Education

September 1976 – May 1980
Jeffrey P. Kiplinger, PhD
President, Averica Discovery Services
260 Cedar Hill Street
Marlborough, MA 01752
(direct) 1-508-757-4600 x 300
(mobile) 1-781-366-1995
www.avericadiscovery.com
twitter: @averica_feed
260 Cedar Hill St, Marlborough, MA 01752, USA
5 Keys to Fast Impurity Isolation - Averica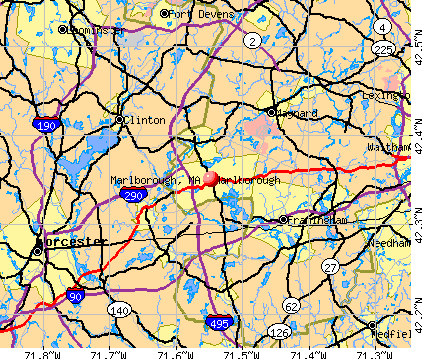 //////Jeffrey Kiplinger, averica, 260 Cedar Hill St, Marlborough, MA 01752, USA