Shailja Dixit
Executive Director, Medical Affairs, Allergan
Earlier Head Global Evidence & Value Development-Diabetes & Aging Division at sanofi-aventis
Shailja is an accomplished healthcare executive and has 15+ years of industry experience. She has served in variety of leadership role & has a 360 degree understanding of healthcare industry having worked in different industries within Healthcare. In her current role, she is responsible for leading Global Health economic & outcomes team at Actavis across entire portfolio. She has been instrumental in laying foundation for new HEOR & Value model, collaborative research with academia & stakeholder engagement strategies. Shailja has led successful Global launches and has led the teams responsible for "end to end "evidence development to support market access & reimbursement.
Summary
Accomplished healthcare & pharmaceutical physician executive with more than 15 years of healthcare industry experience with Big Pharma (Sanofi and Pfizer), Big-5 Consulting (Accenture), Payer(Aetna) and Provider Groups.

• Global perspective gained from roles in the US, Europe and Asia-Pacific in variety of areas:
• Big Pharma Experience in elderly population portfolio (Alzheimer's, pain, osteoarthritis, hearing disorder), metabolic (diabetes), cardiovascular ( lipid lowering) and neutraceuticals.
• Experience in Device, Drug value and evidence development for a successful launch & optimum access in Global Markets
• Experience in Health Outcomes and Health Economics methodologies and models.
https://www.facebook.com/shailja.dixit.355
https://www.linkedin.com/pub/shailja-dixit/6/b7/21a
Experience
– Present (2 years 6 months)
– (2 years 1 month)

Greater New York City Area
• Leading the Evidence and Value Development team in Therapeutic Strategic R&D Unit of Diabetes, PCSk9 and Aging.
• Responsible for end to end evidence creation starting with identification of elements of differentiation, incorporating them into R&D strategy working with cross function (R&D) teams and finally, developing a successful payer value proposition i.e. Core Value Dossier for optimal reimbursement & coverage.
– (1 year 8 months)
• Advised and lead projects for large payer organization laying strategies for new payment and healthcare reforms like Accountable Care Organizations and Medical Home.
• Help build strategies for evidence and value development for late stage projects/products
• Build launch readiness health outcomes and evidence generation plan for products in phase III
• Conducted strategy workshops for higher leadership in various pharma companies to discuss impact of changing healthcare landscape.
• Worked across Phase II / III and IIIb / IV groups with input to clinical development plans, publications and regional marketing campaigns
• Clinical trial design, optimization of protocols, medical monitor and assistance with clinical trial operations
• Optimization of payer submissions / dossiers and regulatory responses
• Provided consultancy services to major payer on Value Based Reimbursement
– (4 years 1 month)
Reporting into GM & VP for Strategic Marketing, GE Healthcare, responsibilities include leading product and strategies for Quality Improvement, Clinical Decision Support and Business Intelligence.
• Led new product initiatives for Clinical Data Services focused on Pharma Sector. Groomed, developed and managed the GE-Roche strategic partnership for collaboration on type 2 diabetes "comprehensive solution". The comprehensive solution leverages the EMR based interventions to increase adherence to standard of care, increase compliance and study outcomes.
• Led meaningful use initiative for GE products working closely with provider community.
• Laid out strategy for Clinical Content, Decision Support Tools and Business Intelligence (BI) offering for GE healthcare IT. The BI offering provides advanced reporting and analytics tools for pharmaceutical industry to support data needs for HEOR.
– (2 years)
• Led Clinical Decision support innovation team to create product agnostics platform that will provide point of care decision support based evidence based medicine.
• Developed and evangelized GE's Total Population Management tools for Chronic Disease Management product development in provider segments.

• Led customer collaboration efforts at Centricity-EMR (GE's EMR) Health User Group (CHUG '08, '09 and '10) to define role of Health Information Technology to facilitate the changing role of physician in care delivery i.e. collaboration and information sharing with patients and family members.
• Filed 2 patents around Chronic Disease Management Decision support and Targeted Education (Evidence Based Medicine).
(Open)

1 honor or award
– (2 years)
In the Clinical Development/Analytics Team, responsibilities include being clinical and informatics subject matter expert on International projects. The international projects require a thorough knowledge of Healthcare structure of the country, knowledge about Pfizer's business strategy in the target country. This also involved a thorough analysis of HealthCare Information Technical and Electronic Tools used in the country.
– (2 years)
As Head of Informatics (Clinical Consulting), leading a team of 4 analyst and clinical consultants. The Clinical Consulting Team supports the information needs of Aetna's Medical Directors, National Medical Services, Health Care Delivery, Medical Cost Management, and other areas of Aetna, to help improve member health, the efficiency of Aetna's operations, and the customer appeal of Aetna's products and services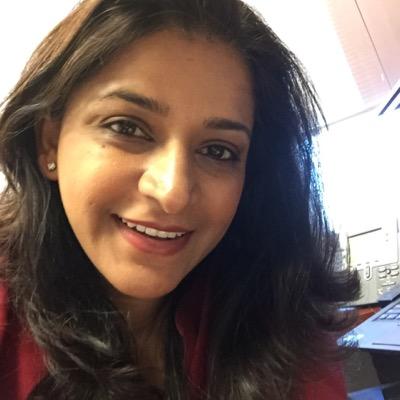 The Government Medical College Aurangabad was founded in 1956 and it is one of the premier medical institutions in the Maharashtra State.The hospital of the college started with 300 beds in a small Nizam Bungalow in 1960 is presently equipped with 1170 beds distributed across various departments and wards . The foundation stone for the main building of medical college was laid by then chief minister of Bombay State Yashwantrao Chavan on 27 October 1957. The building was inaugurated by Sushila Nayyar, then minister of Health, Government of India on 20 June 1964. Various other buildings were added to the campus over period of time.
L-R Anando Sen Gupta, Rajendra Pratap Gupta , Dr. George Smoot (Nobel Laureate), Dr. Shailja Dixit
/////////
MoUNTAIN VIEW CALIFORNIA VISITOR E MAIL ME amcrasto@gmail.com