LINKS
https://www.linkedin.com/pub/mohammad-aslam/9/57a/abb
aslam53000@yahoo.com
Experience
Education
Mohammad Aslam
,
Postdoctoral Fellow, 1982-1986,
aslam53000@yahoo.com
BY HIM...........
I completed my Ph.D. at the University of Western Ontario in London, Canada under the direction of Professor James F. King in 1982.
Immediately after completing the Ph.D., I joined Professor Eric Block's Research Group in Albany as a Post-doctoral fellow, remaining there until 1986.
My first industrial position was with Celanese Corporation of America as a Research Chemist in Corpus Christi, Texas.
In 1987 Hoechst acquired Celanese and the company became Hoechst Celanese. At Hoechst Celanese, I developed chemical processes to make pharmaceutical fine chemicals, pharmaceutical intermediates as well as polymer intermediates in various capacities including Group Leader and Program Manager. In 1997 Hoechst closed the R&D Center in Corpus Christi and I was transferred to Frankfurt, Germany. In Frankfurt I lead a group of chemists and chemical engineers responsible for improving the manufacturing processes of commercial agricultural chemicals including herbicides, insecticides and fungicides.
In 1998, I returned to Morristown, New Jersey and took a position with Allied Signal (now Honeywell) as a Technology Leader for the pharmaceutical fine chemicals group.
This was a short tenure since I was offered a position as a Vice President of R&D for the Specialty Chemicals Group at Lonza, USA in Annandale, New Jersey. At Lonza the R&D team developed biocides, water treatment and wood preservation chemicals for household and industrial applications. During my tenure at these companies I received 33 U.S. Patents as an inventor or a co-inventor. I stayed at Lonza until 2003 when I relocated to Corpus Christi with my family.
After returning to Corpus Christi, I took a position in pharmaceutical sales, which was transferred to Houston, Texas in 2005. I left the sales position in 2008 and helped my wife (Ambreen) in setting up her medical practice (Pediatrician) which I am now managing.
– Present (20 years 10 months)

11037 FM 1960 Suite B-2A Houston, TX 77065, United States......
Luv-N-Care Pediatrics as your pediatric practice where we are committed to serving the Cypress-Fairbanks area and the Northwest Houston area. As providers of pediatric care we strive to provide an excellent experience for growing families........... http://www.luv-n-carepediatrics.com/index.html
We are blessed with three beautiful daughters Asra, Hira (twins 16 years) and Sidra (13 years). Asra and Hira are in 11th grade and Sidra is in 8th grade (2013).
L to R, Mohammad Aslam, Venkatachalam Eswarakrishnan, Raji Iyer, Saleem Ahmad, Alan (Greg) Wall
L to R,
Kaluo Tang, Raji Iyer, Venkatachalam Eswarakrishnan, Saleem Ahmad, Mohammad Aslam.
L to R,
, Eric Block, Mohammad Aslam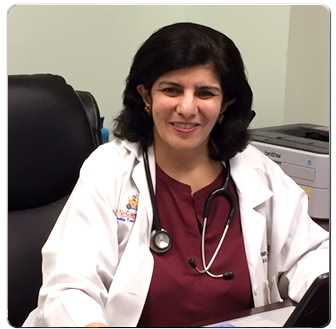 Ambreen Aslam, M.D., FAAP

Dr. Aslam is board certified in Pediatrics and is a member of the American Academy of Pediatricians. Dr. Aslam has privilages at
Cy-Fair Medical Center, where she has also served as head of the pediatrics departments during years 2011 and 2012. Dr. Aslam is also appointed as Clinical Assistant Professor for UTMB Department of Pediatrics to teach their medical and PA students. Dr. Aslam was recognized as one of the leading physicians in World & Top Physicians in Houstion, TX by International Associate of Pediatricians in 2012.

Dr. Ambreen Aslam has more than 15 years of experience practicing pediatrics in Texas and New Jersey. She is dedicated to provide comprehensive pediatric healthcare from infancy to adolescence. Dr. Aslam completed her postgraduate training at Driscoll Children's Hospital in Corpus Christi, Texas.

She is well liked by parents and children. Dr. Aslam is the recipient
of the Physician Recognition Award in Continuing Medical Education from American Medical Association. She has been recognized as one of the Best Doctors by Better Living Magazine in New Jersey.

She is married and blessed with three beautiful daughters and enjoys reading, traveling and listening to music.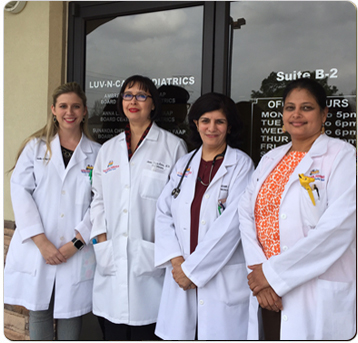 Address:
11811 Fallbrook Dr., Suite B-2, Houston, TX 77065.
http://www.luv-n-carepediatrics.com/links.php
///////