Postdoctoral Research Associate at College of Medicine, Univeristy of Central Florida
links
https://www.linkedin.com/in/mona-doshi-ph-d-47ab4591
https://www.researchgate.net/profile/Mona_Doshi
Summary
In the six years of my work towards dissertation I single-handedly managed to setup the cell-culture facility and had hands on experience in confocal fluorescence microscopy, cell viability assays, Atomic force microscopy, Transmission electron microscopy, Single particle spectroscopy.
Expertise:
• Fabrication and characterization of conducting polymer/fullerene nanoparticles by Dynamic light scattering (DLS), Atomic force microscopy (AFM), Transmission electron microscopy (TEM), zeta potential, single particle spectroscopy (SPS).
• Cell culture: Cultured various cell lines such as OVCAR3, A549, MDA-MB-231, MCF7, MIA-PaCa2 and TE-71
• Cell viability assays: Hands on experience in MTT and MTS cell viability assays
• Confocal fluorescence microscopy: Built 3D images of single cells.
• Single particle/molecule spectroscopy and Intracellular spectroscopy: Hands on experience in characterization of conducting polymer at molecular level and conducting polymer nanoparticles, quantum dots, nanotubes at single particle level using an optical setup with Ar ion laser, diode lasers, Avalache photodiode (APD) for collecting fluorescence images and a CCD camera coupled with a spectrophotometer for acquiring single molecule/particle spectra.
• Lifetime imaging (FLIM): Measured fluorescence lifetime in chitosan nanoparticles and nanoparticle-treated plant samples using PicoQuant-Symphotime and 375 nm pulsed diode laser.

Patents
United States 13/647,506
Issued May 23, 2013


Publications
Photodiagnosis and Photodynamic Therapy
May 11, 2015


BioNanoscience, springer
December 7, 2013


Biophysical Reviews and Letters, World Scientific
January 14, 2014


Macromolecular Bioscience, Wiley
April 30, 2013


Biomaterials, Elsevier
November 10, 2011


Journal of Materials Chemistry, RSC
March 9, 2010
Photodynamic Therapy with Blended Conducting Polymer/Fullerene Nanoparticle Photosensitizers
Journal of Visualized Experiments (JoVE)
In press


CdS:Mn/ZnS Qdot Biosensing Probe
In preparation
Application of charge transfer and triplet photochemistry in conjugated conducting polymer/fullerene nanoparticles in curing cancer
Excited state processes (ESP)
June 2014
Abstract for poster presentation


American Chemical Society (ACS)
August 2014
Abstract for poster presentation


Composite conducting polymer materials: Structure-function relationships at the nanoscale
American Chemical Society (ACS)
2011
Abstract for poster presentation



Redox-active conducting polymer nanoparticles for cell imaging and therapy
American Chemical Society (ACS)
2011
Abstract for poster presentation






Education
June 2014
Mona Doshi won 2nd prize for her poster presentation at
ESP2014
in Santa Fe. Mona is a member of Dr. Andre Gesquiere's research group.
Mona's poster presentation, "Application of Charge Transfer and Triplet Photochemistry in conjugated conducting polymer/fullerene nanoparticles in Curing Cancer," featured research conducted with Dr. Gesquiere and Dr. Alicja Copik of UCF's Burnett School of Biomedical Sciences. Gesquiere is an Associate Professor with the NanoScience Technology Center and Department of Chemistry.
The Excited State Processes in Electronic and Bio Nanomaterials Conference focuses on fundamental photoinduced phenomena in various nanostructured materials.
Andre J. Gesquiere
, Ph.D.
Associate Professor, Nanoscience Technology Center & Department of Chemistry
Ph.D., University of Leuven, Belgium (2001)
Phone: 407-454-1317
Fax: 407-882-2819
E-mail:
andre@ucf.edu
Link:
Dr. Gesquiere's Laboratory
College of Medicine, Univeristy of Central Florida
The University of Central Florida College of Medicine is an academic college of the University of Central Florida located in Orlando, Florida, USA. The dean of the college is Deborah C. German, M.D.
Wikipedia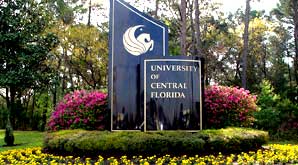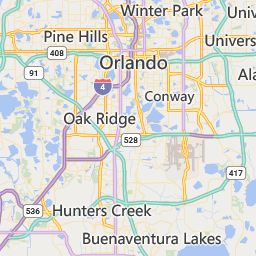 /////Mona Doshi, Ph.D, Postdoctoral Research Associate, College of Medicine, Univeristy of Central Florida, usa