Ph.D in organic Chemistry

Research Experience
Jan 2015–present

Head of Department, Amity Institute of Phytomedicine and Phytochemistry,India

Oct 2005–Jan 2015

AP (Grade-II) and coordinator,Amity University · Amity Institute of Phytochemistry and Phytomedicine,India · Noida

Aug 2004–Aug 2005

CSIR-SRF,Institute of Chemical Technology, Mumbai · Department of Food Engineering & Technology · Prof. Rekha Singhal,India · Mumbai

Aug 1999–Aug 2004

SRF,National Botanical Research Institute - India · Phytochemistry Division · Dr. V.P. Kapoor and Dr. Mahesh Pal,India · Lucknow,I did my Ph.D
Awards & achievements
Dec 2004

Award: Lucid research Award
Education
Harsha Kharkwal is a member of:
Could you tell us briefly about your family background?
I come from a middle class family, my father used to work in NIRD, Hyderabad and mother was a Hindi teacher in a private school. I have a younger brother. I was born and bought up in Hyderabad.I was obedient , very sincere and hard working from Childhood.I learnt Kuchipudi for 7 years.
My Role model is Dr. Daisaku Ikeda, President, Soka Gakkai International. The atitude towards wining life filled with compassion, courage and wisdom inspires me.
I am Asst.Professor and Coordinator at Amity Center for Carbohydrate Chemistry,Amity University Uttar Pradesh, Noida.I am involved in Teaching and Research, have guided 2 Ph.D students,Won Lucid Research Award, have presented paper at 11th International Hydrocolloid Confernce at Pudue University,USA
I remain updated in my field of Research and as have developed contacts worldwide. I am solely looking after Amity Center for Carbohydrate Research which is one of its kind in Asia.I also take on Administartive responsibilities and ready to take on any task whenever asked for.
I am totally an Academician but Since 2005 I am in A private University, Amity University Uttar Pradesh noida where my commitment is 24 x 7. The journey has been good and it was a learning process which makes you to grow as an individual and become strong
Books on all field of Science; Linkedin wesites and Publications by Taylor and Francis; Springer ETC.
I see myself as anProfessor in a couple of years from now wherein I will be handling Projects, developing Indo-US, Indo-Europe ties in the field of Carbohydrate Chemistry
Advice For New Professionals:
Persevere with Patience. Give 100 percent at your place of work and results will surely come.
I give 100 % at office and 100 % at home and never let one area interfere with the other. At office I am confined to my work and at home I spend all the time with my 2 lovely children.
Live every moment.Life is the most precious treasures of all. Learn to love and respect your own life.
I will start by intiating this Center Amity Center fo Carbohydrate Research in the beginning of my Carrier nad less emotional.
Prized Accomplishment(s):
Lucid Research Award
Establishment of AMity Center for Carbohydrate Research
Oral Presentation given at Whistler Center for Carbohydrate Research on 15t May which was appreciated by one and all
The Decisions That Matter
Remaining firm to be in a field of Research in which I can do complete justice and hence intiated this approach of having a center dedicated to Carbohydrate Research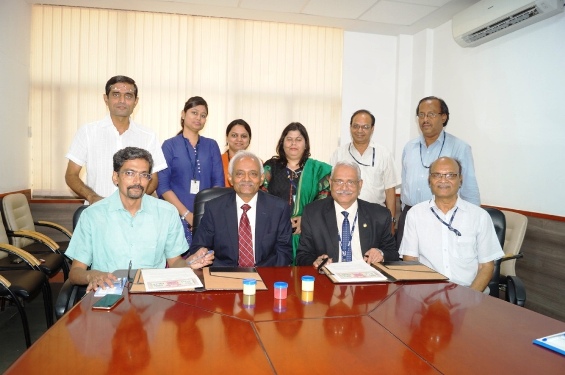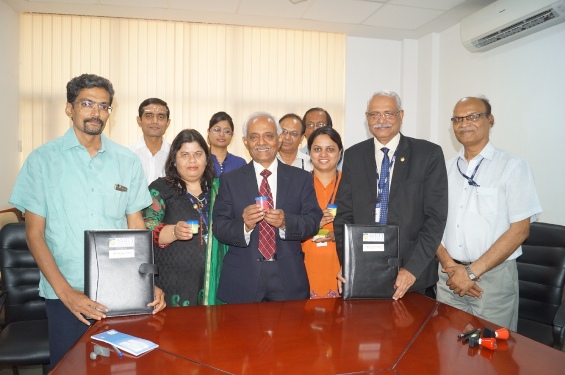 Amity University Hanging Hostel, H Block

//////