Elizabeth Quijano, ASQ CQA/CBA
Quality Compliance Professional/ Certified Quality/Biomedical Auditor (ASQ-CQA/CBA)/GMP Trainer/B.Sc. Biochemistry
E-mail: lizquijano@live.com
Tel: 416-843-0611

Summary
Process driven Quality compliance professional with 11 years demonstrated experience in GMP compliance strategy, set-up, and implementation related to the manufacturing, importation (MRA and non-MRA) and distribution of pharmaceuticals, biologics, medical devices and natural health products. Extensive knowledge in Current Good Manufacturing Practices (cGMP) for biologics, pharmaceuticals and natural health products, USFDA CFR 210-211, USFDA 820, ICH, Medical Device Regulation, ISO 13485 and ISO 9001, Good Distribution Practices, and Good Pharmacovigilance Practice (GVP).
Certification: Certified Quality Auditor (ASQ)
: Certified Biomedical Auditor (ASQ)
Education: B.Sc. Biochemistry
Specialties:
• Regulatory inspection
• Regulatory communication
• Establishment/Site Licensing
• GMP audit
• GMP training
• Product Release (i.e. BGTD Lot Release, Special Access Programme)
• Product Testing (i.e. Stability, Confirmatory, Identity)
• Quality Management System (i.e. Deviation, Corrective/Preventative Action (CAPA) and Out of Specification (OOS) Investigation, Change Control, Complaint and Adverse Reaction)
• Quality Agreements
• GMP Compliance (i.e. Validation, Annual Product Review, Batch Record Review, Alternate Sample Retention, Unique ID Certification)
• GMP records (i.e. Standard Operating Procedure, protocol, reports, checklist)
• Logistics GMP (i.e. Transportation Studies)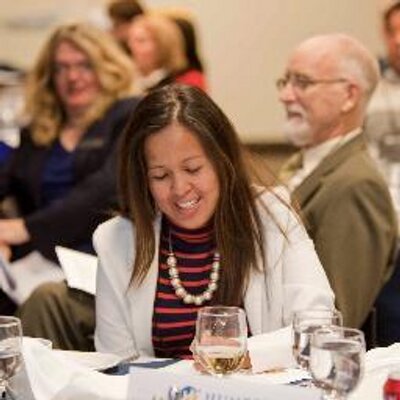 Education

Course Taken:
Pharmaceutical Manufacturing and Formulation
Regulatory Affairs Level I and II
Volunteer Experience & Causes
Workshop Provider
November 2012

Education
Title: Effective Business Correspondence
Scope:
This course focused on one of the most basic type of communication that happens in the workplace, business correspondence. In this course, participants learned the different types of correspondence common in the workplace and their uses, the process in writing correspondence, how to write correspondence that will obtain the maximum audience...
more
Workshop Provider
May 2013

Science and Technology
Seminar: Handling Regulatory Inspection In The Pharmaceutical Industry
Scope:
This interactive seminar focused on strategies for handling regulatory inspection in the pharmaceutical indsutry . In this seminar, participants got an overview of the audit process, how to prepare their facility and personnel for an audit, audit do's and don'ts, and how to respond to audit questions.
This...
more

Designation: Competent Communicator (CC), Advanced Leader Bronze (ALB)
2011 – Present (4 years)

Education
o President, U-Toast Club, 2014-2015
o Vice President Education, U-Toast Club, 2013-2014
o President, Power Speaking Club, 2013
o Vice President, Public Relations, 2012
o Club International Speech Contest (1st Place), 2013
o Club Humorous Contest (1st Place), 2012
o Event Speaker at District 86 Speakers Bureau, 2012-2013
Honors & Awards
ISO 13485:2003 Lead Auditor (TPECS)
BSI
August 2015
Certification # 8282933-142427
Additional Honors & Awards
ASQ CQA (Certified Quality Auditor)
ASQ CBA (Certified Biomedical Auditor)
///////