Assistant Professor
Department of Chemistry
Amity University, Lucknow Campus, India
Medicinal/organic chemistry
Jaya Pandey has completed her PhD from Central Drug Research Institute, Lucknow and she is presently working as an Assistant Professor at Amity University.
She has experience of being a research fellow at Medicinal Chemistry Division in CDRI and NBRI, Lucknow during her PhD and post-PhD dissertations.
She is also conferred with two prestigious 'Young Scientist Awards' by the "Indian council of Chemists" and "Indian Chemical Society", respectively for her excellent scientific contribution to the fields of medicinal/organic chemistry. Her work has mainly been associated with a development of new diarylbenzopyrans (DABPs) as Selective Estrogen Receptor Modulators (SERMs.
//////////
TOUR
Garfagnana
Italy, especially the chestnut festivals held in autumn. One of the best that I have been to in the Garfagnana is in Cascio. This tiny town of only a handful of people manages to gather hundreds of people for its annual Festa di Castagna.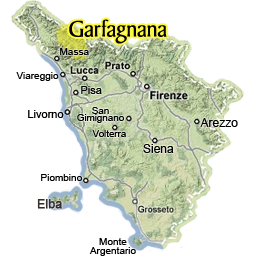 The entrance to the town is through one of the old portals.
The lovely piazza was lined with stalls selling local produce.
…with some great views.
The polenta tent was my next stop.
Chestnuts were roasted on open fires.
It was a bit of a walk through the forest to the metato (chestnut drying house) where the chestnut liqueur was served.
In this area people could gather their own chestnut and cook them. Children were taught how by parents and grandparents.
As we were leaving a group of singers lined up to entertain the crowd.
Cascio's festival is very well organised. It is a fun day with lots to keep visitors entertained. There was a bit of a wait for the food, but most people are good natured and wait patiently. (Except for one woman who was determined to push in…it didn't work with us)
It is now raining heavily and quite cold…we were very lucky on Sunday.