Professor Richard C D Brown
Professor of Organic Chemistry, Deputy Head of Chemistry (Research)
(023) 8059 4108,R.C.Brown@soton.ac.uk


Related links
Professor Richard C D Brown is Professor of Organic Chemistry within Chemistry at the University of Southampton.
ResearcherID
ORCID
http://www.southampton.ac.uk/chemistry/about/staff/rcb1.page#publications
https://www.researchgate.net/profile/Richard_Brown11
R.C.Brown@soton.ac.uk
https://www.instagram.com/uni_southampton/
https://www.facebook.com/unisouthampton
Richard Brown received a first class honours degree in chemistry from the University of Southampton in 1990. He remained at Southampton for postgraduate studies under the guidance of Professor Kocienski F.R.S., obtaining his Ph.D. in 1994 for his thesis 'Furan Oxidation Applied to the Synthesis of Salinomycin'. With a move to the University of California Berkeley in 1994 to take up a NATO postdoctoral fellowship in Professor Clayton Heathcock's research group, his synthetic efforts switched from complex polyether ionophores to alkaloids, specifically the syntheses of the alkaloids petrosin C and petrosin D. On his return to the UK in 1996, he took up a six-month sabbatical at Pfizer Central Research before being awarded a Royal Society University Research Fellowship, also in 1996, to join the faculty at the University of Southampton. He was promoted to Senior Lecturer in 2004 and to Professor in 2010. He is currently deputy head of Chemistry for Research.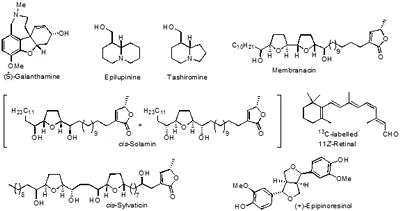 One of the main interests in our research group is the total synthesis of natural products. Most of these natural product targets possess interesting or useful biological and pharmacological activities. Some examples of natural products synthesised by our group.
Research Funding
2009-2013 EU Grant funded under the INTERREG IVA programme: "Innovative Synthesis and Catalysis in Chemistry and Entrepreneurship" (€6 million, €1.6 million in Southampton). Collaborative Grant with researchers at the Universities of Caen, East Anglia, LeHavre and Rouen. Programme PI: Professor Thierry Lequeux; Southampton Co-PIs Professor David Harrowven and Dr Richard Brown.
Organic synthesis, total synthesis of natural products, asymmetric synthesis, organic electrosynthesis
Research group(s)
Organic Chemistry: Synthesis, Catalysis and Flow
Research project(s)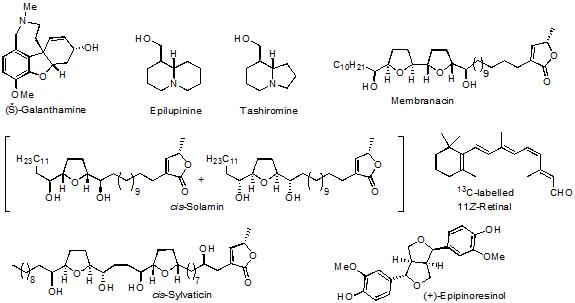 At an International conference on Flowchemistry2016, 21 jan 2016 in Ramada convention centre , Mumbai, India, Pic 1, Dr Paul watts, Research Chair in Microfluidic Bio/Chemical Processing, Nelson Mandela Metropolitan University CENTRE and Prof Richard Brown, Univ of Southampton,

Dr Richard Brown at Flow Chemistry India Mumbai #FCI2016