.
CEO, Global pharmaceutical Business at SUPRIYA LIFESCIENCE LIMITED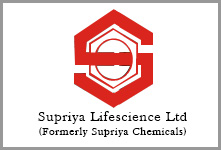 +919967121789 Mobile
Summary
Holding PhD in Medicinal Organic Chemistry and Bachelor's degree in Law (LL.B).

Entrepreneurial-minded senior executive with 25 years of National & International experience from MNC health care organisations. Consistent successes in starting, growing and improving the profitability, performance and value of companies.

Held various leadership roles in Project Management, Operations Management and Business Management.
Widely travelled overseas (more than 25 countries) for technical & business development :

An astute leader with a profound business and commercial understanding in order to maximize financial synergies and value creation.

Specialties: Structuring of commercial transactions for corporate business plan.
Green field projects and flexible facility creation.
Experience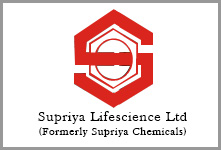 – Present (6 months)

Mumbai Area, India
SUPRIYA LIFESCIENCE LTD is a 100 % Export Oriented API manufacturing Company, exports its products to over 85 countries spread across all continents.
The facility has been approved by US FDA, KFDA-Korea, EUGMP- EDQM, AIFA Italy and COFFEPRIS Mexico. Also registered with PMDA, Japan and IDL issued from China SFDA, including Kosher, Halal & Fami QS Certifications.
SUPRIYA won several prestigious awards for its excellent and consistent export performance as well as its entrepreneurial achievements, including,
National Award for Quality presented by Hon. Former President of India Dr. Abdul Kalam.
National Award for 'Best Entrepreneur presented by Hon. P.M of India Dr. Manmohan Singh.
National Award for 'Excellent Performance in R&D presented by Hon. Former President of India
Ms Pratibha Patil.
current
– (6 months)

Mumbai
Specialist in API business with an Iconic Niche platform for Polysaccharides chemistry and carbohydrate science. Joint venture with USA (Mount Sinai School of Medicine, New York) and with Germany. Presence in Finished formulations marketed by SUN Pharmaceutical Ltd.


– (1 year)

Sao Paulo, Brazil
AGM Pharma is an independent Brazilian company serving the pharmaceutical industries as a premier supplier. Responsible for building of generic pharmaceuticals business. Contract Negotiations, and joint ventures.
– (3 years 3 months)

Ontario ,Canada
Apotex Pharmachem Inc.is a key member of Apotex group, which is the largest pharmaceutical company in Canada. Accountable for overall Global Operations of the corporate strategies
– (3 years)

India
World leader in generics Held responsible for green field project of 100 % EOU spread over 75 acres of land with an investment of 50 M.USD. Accountable for all site activities from Strategic Planning to Filling & Regulatory approvals.
– (8 years 1 month)

Malaysia
British joint venture, approved Unicef vendor & one of the premier API mfg companies in the world. Has integrated facility for API's & Finished Formulations. Responsible for the profitability of the company.
– (4 years 5 months)

Bombay
– (4 years)

MUMBAI, INDIA

Education

I was elected Vice President of Students council , University of Bombay.

I was elected University Representative from Science Faculty , University of Bombay.

I was elected Class Representative from Chemistry Dept to the Students Council , University of Bombay.

I was a Mess Secretary at sStudents Boys Hostel , Kalina Campus, University of Bombay.

Participated in All India Drama competition held in Pathkar hall & Pritvi Theater , Bombay.

With Dr.Arunraj Patil , CEO SUPRIYA LIFE SCIENCE