Assistant Professor, PhD Analytical Chemistry
LINKS
https://www.facebook.com/zeina.mehyou.1
https://fr.linkedin.com/in/zeina-mehyou-665220
Summary
• PhD in Analytical Chemistry and MSc. in Analytical Chemistry & Chemistry of Materials.
• Twelve years of experience in teaching chemistry (General & Analytical Chemistry courses and laboratories) and related General Sciences' courses for Graduate, Undergraduate University students, Technical Institutes students, Industrials (Continuous Education Program) and High school students.
• Experience in Research in Analytical Chemistry and Chemistry of Materials with special knowledge in interactions between proteins and metals and their analysis in Capillary Electrophoresis and High performance Liquid Chromatography.
• Experience in the Academic Direction of a Faculty of Public Health (two branches) including six departments; (Nutrition & Dietetics, Medical Laboratory Sciences, Physiotherapy, Nursing, Medical Imaging & Biomedical Technologies).
• Experience in Management (In non-academic fields: Food Manufacturing and Software Development & Solutions).
• Academician of High Integrity, Reliability and Tolerance. Comfortable in Interacting with all levels of the Organization and Public. Proficient in Completing Tasks. Quick, Accurate and Efficient Problem Solver. Adept at Multitasking to Achieve Individual and Team Goals. Detail Oriented and Hard working. Passionate and Dedicated Instructor. Continuously Learning individual.
• Excellent Organizational and Communication Skills. Solid Analytical and Managerial Abilities. Proven facility to "Think outside the box", Negotiate, and Make decisions. Strong Verbal, Listening and Written skills.
Experience
– Present (6 years)

Al Koura, Lebanon
Teaching Chemistry and inter campuses Coordination
– Present (7 years)

Al Koura, Lebanon
Teaching Chemistry.
– (1 year 1 month)

Lebanon
Academic Director of the Faculty of Public Health consisting of six departments: Nutrition, Medical Laboratory Sciences, Physical Therapy, Nursing, Medical Imaging and Biomedical Technologies.

Among other tasks: Supervise all departments and institutes listed under the Faculty of Public Health (2 campuses) and coordinate closely with the Dean of the Faculty, Chair the Faculty councils in the absence of the Dean, Participate in University Councils, Continuously assess the quality of teaching in the Faculty, Supervise the course offering, the course syllabi, the exams and proctoring and timing and accuracy of the reporting of grades, Supervise the Peer review system, Ensure the wellbeing of staff and students, Represent the Faculty in conferences, public seminars and workshops locally and internationally, Suggest to the Dean and the Administration, the needed faculty members part-timers or Full-timers, Promote the corresponding academic rules and regulations among the various departments, Promote collaboration within and across departments, Establish a strong relationship with the training fields, Development of the curricula, Ensure that all the tasks needed by all departments are achieved on time with high quality, Suggest rules that help in the development of the faculty, and Build all necessary structure for a better organization of the faculty.
– (1 year)

Strasbourg, France
Education
Al Koura, Lebanon
Koura District is a district in the North Governorate, Lebanon. Koura is one of the 36 districts of Lebanon, particularly known for its olive tree cultivation and olive oil production.
Wikipedia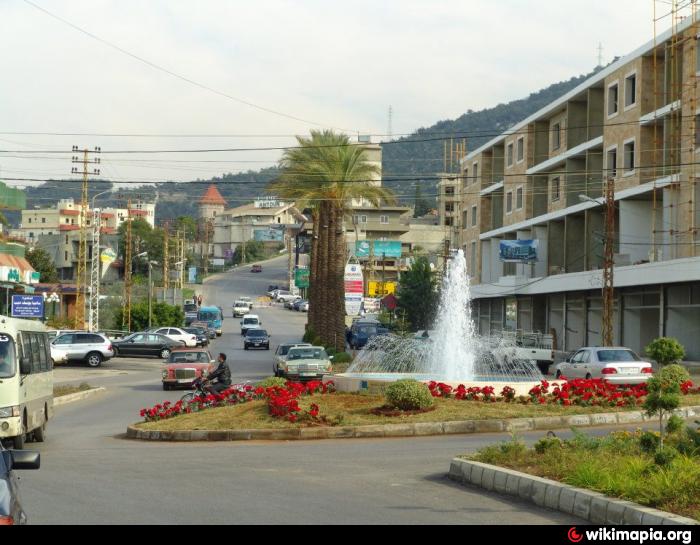 ////////