Helen Pain CSci CChem FRSC, Deputy Chief Executive
Helen joined the Royal Society of Chemistry in 1994 having completed her degree and PhD (Co-ordination Chemistry) at Exeter University.
Her first role was in membership recruitment, working with younger members. Since then she has had responsibility for membership marketing, communications, website development, branding, member services and managed the refurbishment of Burlington House to become a prestigious venue.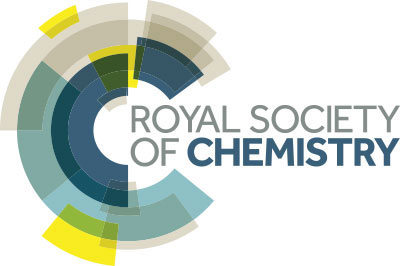 twitter
https://twitter.com/hmp456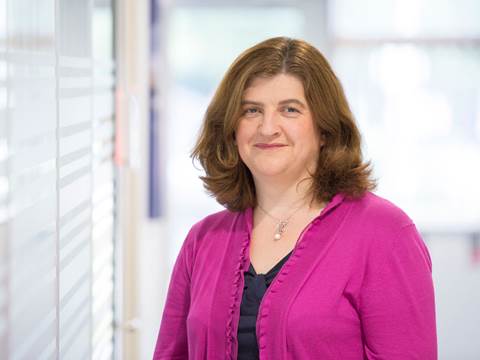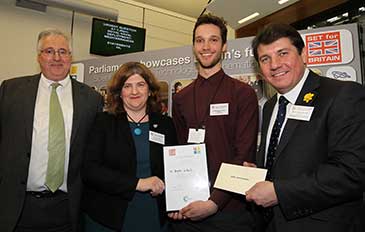 From left: Dr Stephen Benn, Vice President, Parliamentary & Scientific Committee; Dr Helen Pain, Deputy Chief Executive, Royal Society of Chemistry; Dr Bryden Le Bailly (Chemistry bronze award winner); Stephen Metcalfe MP, Chair, Parliamentary & Scientific Committee
RESEARCH INTERESTS:
My research interests include supporting learning and communication in children with special needs, through adaptive multi-media technology; modelling social intelligence and communication in interactions with pedagogical agents; affective and cognitive modelling of learners; participatory and user-centred design and evaluation of interfaces, and empirical methodology.
The central elements of my approach are that it is both tool-based and empirically informed, theoretically motivated and involves stakeholders in the design and evaluation process. A major goal of this work is to develop interactive learning environments and communication tools that engage and support learners in play and exploration.
I have always liked both Arts and Science, and so after school (and working with children with learning difficulties for a year) I choose to study Psychology in Cardiff. I discovered that others in Cardiff had used computers as a tool to run scientific studies and also to help them understand better how the mind worked. This was quite exciting, and led to me making a very simple computer model of human motivation. I was deciding what to do next (and considering becoming an Educational Psychologist), when I read about research at the University of Edinburgh that combined computers, education and psychology - all my favourite interests - in the Artificial Intelligence department - so made the trip north to do a PhD. I looked at how children with difficulties in spelling could be helped (and how the problems they had could be better understood) using computers. My interest in how to improve communication and learning in children, through using more intelligent computer tools, have continued since then.
I have worked in Edinburgh as a student, a researcher and a lecturer (teaching many first year, final honours and postgraduate sudents). I have also had the chance to visit and work with researchers all over the world - through conferences and research visits to places such as Los Angeles, Pittsburgh, Sydney, Mexico and less visited places such as Saskatoon!
My research has spanned a number of areas related to supporting learning and communication, with children and adults, with and without special needs. When a learner is tutored by a human teacher, the teacher will try and match what they say to the particular learner and their needs - giving them specific feedback on problems they have and mistakes they make, and trying to motivate them. By studying how human teachers do this, we can also improve how computers can help children and adults learn. I have collaborated with a number of teachers and other researchers on helping improve learning through using computers.
//////