Senior Scientist at Dr. Reddy's Laboratories
Experience
– Present (7 years 9 months)

BACHUPALLY, HYDERABAD
SCREENING AND DEVELOPMENT OF POLYMORPHS DURING THE PRODUCT DEVELOPMENT OF ACTIVE PHARMACEUTICAL INGREDIENTS
Literature search, Product Development of the Active Pharmaceutical Ingredients includes gram scale development of APIs to Kilogram scale applying the QbD principles and DoE applications.
Usage of PAT tools to understand and monitor the reactions. Development of the product by the usage of eco-friendly solvents and cheaply available chemicals.
– (1 year)

Rennes
Ionic liquids, Task Specific Onium salts, Continuous micro reactors and biocatalysis
– (6 months)

Shamirpet, Hyderabad
Synthesis of biologically active compounds
Education
Development of novel synthetic methodologies and its application towards the total synthesis of Scytophycin-C
Research experience
Oct 2009–
Dec 2014

SCIENTIST

Dr. Reddy's Laboratories · Research & Development

India · Hyderabad

Sep 2008–
Aug 2009

Post doctorant

French National Centre for Scientific Research · Michel Vaultier

France · Rennes, Brittany

Ionic liquids and Task specific onium salts

Feb 2008–
Jul 2008

Senior research associate

SAI Life Sciences Ltd · Research and development

India · Shamirpet

Synthesis of biologically active molecules

Mar 2002–
Dec 2007

Research fellow

Indian Institute of Chemical Technology · Natural Products Chemistry Group (IICT) · Dr. J.S Yadav group

India · Hyderabad
Processes for the preparation of agomelatine and its intermediates
EP 2562151 A1
Publication number
EP2562151 A1
Publication type
Application
Application number
EP20120181650
Publication date
27 Feb 2013
Filing date
24 Aug 2012
Priority date
25 Aug 2011
Inventors
Praveen Cherukupally, Sunitha Vyala, Satish Kumar Vujjini, Venkata Krishna Rao Badarla,Sreenadha Charyulu Kandala, Venkata Rama Krishnam Raju Datla, Venu Nalivela, Less «
Applicant
Dr. Reddy's Laboratories Ltd.
Export Citation
BiBTeX, EndNote, RefMan
Patent Citations (13), Non-Patent Citations (2), Referenced by (3),Classifications (16), Legal Events (6)

External Links:

Espacenet, EP Register
Aspects of the present application relate to processes for the preparation of agomelatine and its intermediates which are used in manufacturing process of agomelatine.
| | | | |
| --- | --- | --- | --- |
| July-August 2012, Volume 2, No.4 | | | |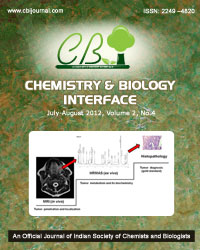 July-August 2012, Volume 2, No.4
Chemistry & Biology Interface, 2012, 2, 4, 206-257
(ISSN: 2249 – 4820)
An alternative route for the synthesis of N-substituted iminosugar derivative, miglitol
Ganta Madhusudhan Reddy, V.V.N.K.V. Prasada Raju, Kisara Satyanarayana, Vedantham Ravindra, Sunitha Vyala, G.Venkateshwarlu


[Full Text-PDF]
link.......
http://cbijournal.com/index.php/archive/21-july-august-2012-volume-2-no4






Publications
Some pictures............
///////////