Prof. Ameenah Gurib-Fakim
Mauritius: A woman scientist designated President
On Monday June 1st, Prof. Ameenah Gurib-Fakim was designated President of the Republic of Mauritius, making her the first woman to hold the ceremonial position. DiscovHER proudly congratulates Prof. Gurib-Fakim, who proves that women in science can also reach the world's top political echelons!
Born in a humble Mauritian family, Ameenah Gurib-Fakim's mother was a housewife, and her father was a primary school teacher:
My love for plants - I owe it to my parents. My curiosity in the Sciences has been kindled by my school teachers to whom I am grateful and thankful. Much later my university lecturers taught me that there should be no compromise on hard work and always strive for excellence.
After studying in the UK, at Surrey University and at the University of Exeter, she obtained her doctorate in organic chemistry in 1987. Following her return to Mauritius, she decided to focus her research on natural product chemistry. Today, Prof. Ameenah Gurib-Fakim
is known for having done the first full inventory of Mauritius and Rodriguez Island's aromatic and medicinal plants.
In her own words:
The goal of my research is to produce safe plant-based medicines to combat everyday ailments like diarrhoea, dysentery, or infectious illnesses, and to help children who are suffering here in Mauritius, in the Indian Ocean region, and also in Africa.
Prof. Ameenah Gurib-Fakim is currently the Managing Director of Mauritius' Phytotherapy Research Centre (
CEPHYR
), which carries out research on plants for use in cosmetics, nutrition and therapy.
The decision of making her President of Mauritius will be validated this Thursday by the country's National Assembly, and she is set to take her oath on Friday.
Prof. Ameenah Gurib-Fakim is an exceptional role model for women in science around the world, and living proof that perseverance and hard work can lead to success! Congratulate Prof. Ameenah Gurib-Fakim on Twitter @aguribfakim! #womeninscience
Prof. Ameenah Gurib-Fakim won the 2007 L'Oréal-UNESCO For Women in Science Award for Africa and the Arab States, for her exploration and analysis of plants from Mauritius and their bio-medical applications.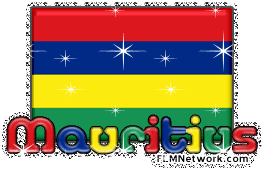 Bibi Ameenah Firdaus Gurib-Fakim
,
GCSK, CSK
,
PhD
[1]
[2]
(born October 17, 1959)
[3]
is a Mauritian
biodiversity scientist
who serves as
President of Mauritius
. As such, she is the
Head of State
and
Commander in Chief
of the
Republic of Mauritius
. In December 2014, she was selected to be the presidential candidate of the Alliance Lepep. After
Kailash Purryag
resigned on 29 May 2015, both Prime Minister
Sir Anerood Jugnauth
, and leader of the Opposition
Paul Berenger
, positively welcomed her nomination, which was unanimously approved in a vote in the
National Assembly
.
Gurib-Fakim is the first
woman elected President
of the country and is the third woman to serve as Head of State following
Elizabeth II
and
Monique Ohsan Bellepeau
who acted as President in 2012 following the resignation of then President
Anerood Jugnauth
, and again in 2015 following the resignation of then President
Kailash Purryag
.
She is currently the Managing Director of CIDP Research & Innovation (formerly Cephyr, Centre for Phytotherapy Research) where she devotes her time to research the medical and nutritive implications of indigenous plants of Mauritius.
[4]
Previously, she was a Professor with a personal chair in Organic Chemistry at the University of Mauritius (2001) and where she has served successively as Dean of the Faculty of Science and Pro–Vice Chancellor (2004–2010). She has also worked at the Mauritius Research Council as Manager for Research (1995–1997).
[5]
She served as the Chairperson the International Council for Scientific Union – Regional Office for Africa (2011–2014).
[6]
Gurib-Fakim has also been the recipient of various international awards including the
L'Oréal-UNESCO Award for Women in Science
(2007), Laureate for the National Economic and Social Council (2007), the CTA / NEPAD / AGRA / RUFORUM for 'African Women in Science' and the
African Union
Award for Women in Science.
[5]
She was also made Commander of the
Order of the Star and Key of the Indian Ocean
(CSK) by then President
Anerood Jugnauth
in 2008 for her contribution in the education and the scientific sector. She was awarded the Order of the 'Chevalier de l'Ordre des Palmes Academiques' by the
Government of France
in 2009.
[7]
Upon becoming President, she was automatically elevated to the highest civilian award of
Grand Commander of the Star and Key of the Indian Ocean
(GSCK).
[8]
Summary
EMPLOYMENT HISTORY
2011: Managing Director, CIDP (Research & Innovation ex - Centre for Phytotherapy and Research (CEPHYR), BioPark Mauritius, Socota Phoenicia, Phoenix, Mauritius
2006–2010: Pro-Vice Chancellor for Teaching and Learning, University of Mauritius
2004-2006: Dean, Faculty of Science, University of Mauritius
Since 2001: Professor with an Endowed Chair in Organic Chemistry, Faculty of Science, University of Mauritius
1995-2001: Associate Professor, Faculty of Science, University of Mauritius
1995-1997: Manager, Research, Technology and Development', Mauritius Research Council.
1991-1995: Senior Lecturer, Faculty of Science, University of Mauritius
1987 – 1991: Lecturer, Faculty of Agriculture, University of Mauritius
OTHER PROFESSIONAL EXPERIENCE
1998-2000: Project Leader, "Education au Developpement" to the CAERENAD Project funded by Canadian International Development Corporation. Collaboration with TELUC, Quebec, Canada
1998-2000: National Coordinator, "Université de l'Océan Indien". Project for the Indian Ocean University – Project funded by the European Union under the aegis of the Indian Ocean Commission
1998-2000: Head of the Chemistry Department, University of Mauritius
1997-1998: National Coordinator, Commonwealth Secretariat on the 'Identification and Monitoring of Biodiversity in Small Island Developing States'
1994: Liaison Officer, Otto Essien Young Professional Training Programme, funded by the UNDP.
1990-1995: Project leader of the first Regional Research Project of the Indian Ocean Commission – Medicinal and Aromatic plants
1984–1986: Teaching Assistant, University of Exeter, UK
1981-1983: Research Assistant, Dow Chemicals Company, UK
Experience
References
//////Prof. Ameenah Gurib-Fakim